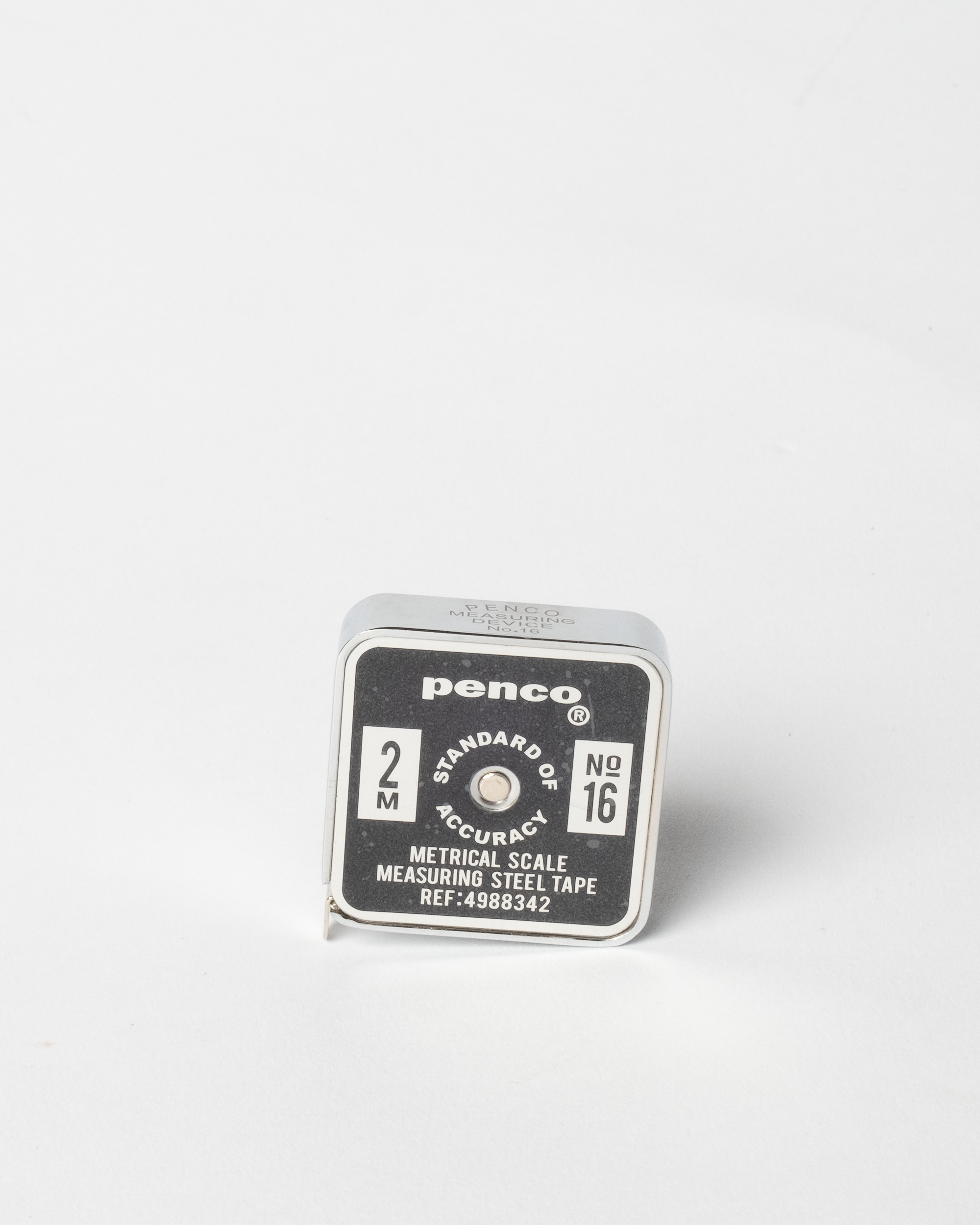 PENCO Metric Measuring Tape
Designed with detail in mind. Where big bulky measuring tapes get in the way, this mini, high quality tape stores well and measures accurately. 
The attractive vintage design on this measuring tape really sets it apart from others on the market, and the durable case is designed to offer plenty of protection for the tape so that it won't get damaged. It's a perfect option for taking body measurements, sewing, or completing handyman jobs around the home or office.
SPECIFICATIONS
Pocket Measuring Tape
Tape - 2 metres
Case - 4 x 4 x 1cm
Made from metal
Designed in Japan. Made in Taiwan